ALICE BLACK is pleased to announce 'Desire & Menace': Ritual in Contemporary Performance Art, the gallery's first Summer Art Festival which will run from 14 July – 14 August 2018 exclusively at our Soho, London space. 8 visual and performance artists who have developed a heightened sensitivity to ephemeral acts or interventions will be invited to respond to the concept of polarity and duality in human nature. The festival will open to the public with its first immersive experience from 6-9 pm on Saturday July 14, with performances taking place each Thursday thereafter; these will be accompanied by a series of related exhibitions.
'Desire & Menace' takes inspiration from Orson Welles statement: "Everything about me is a contradiction, and so is everything about everybody else. We are made out of oppositions; we live between two poles. There's a philistine and an aesthete in all of us, and a murderer and a saint. You don't reconcile the poles. You just recognise them."
Under the unifying power of performance art, the festival aims to establish a dialogue over such questions as 'is duality an innate characteristic fundamental to the human condition?
Can ambivalence be a reason for turmoil or a source of inspiration? Can the artistic practice reconcile the opposites within our selves?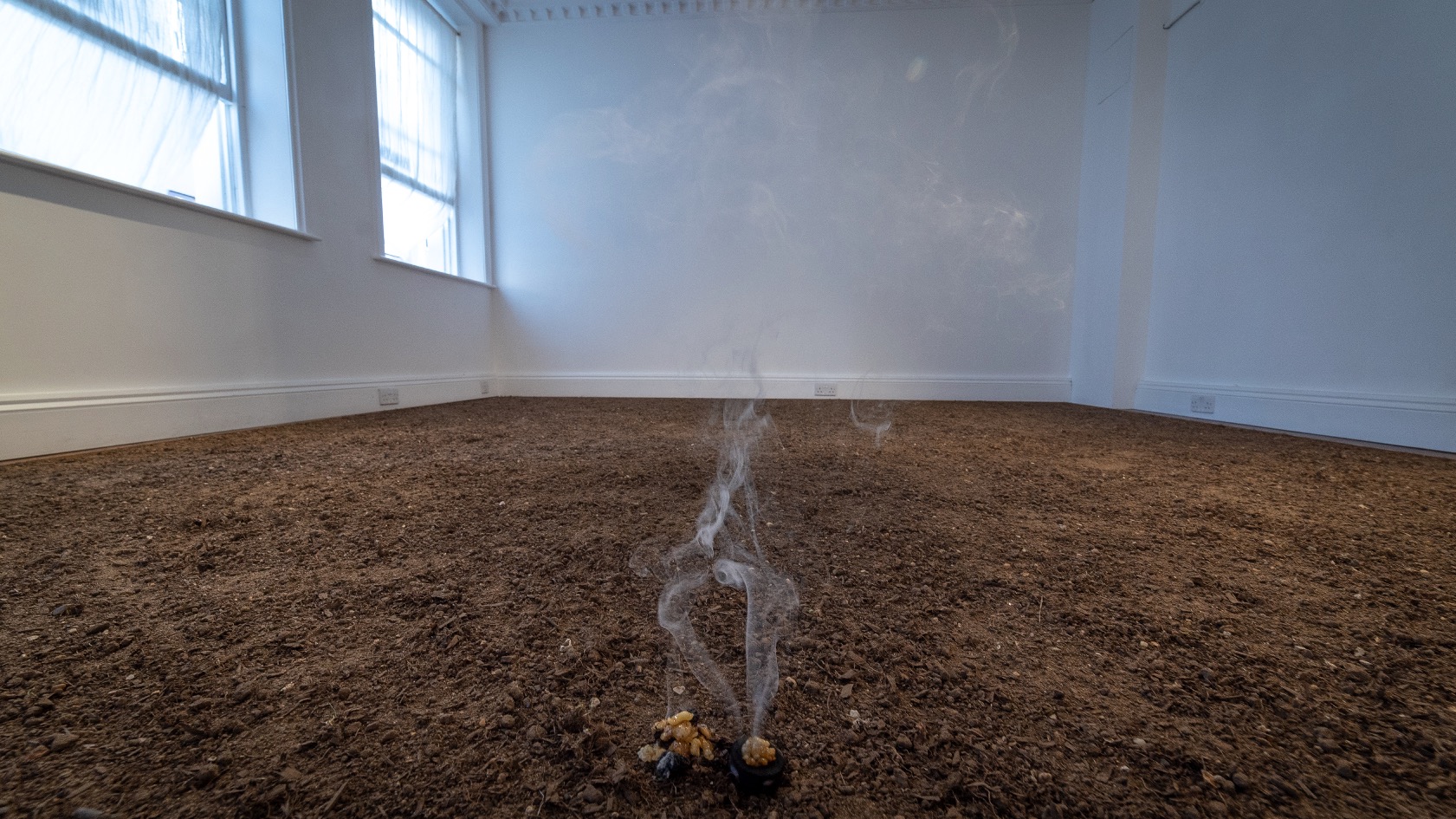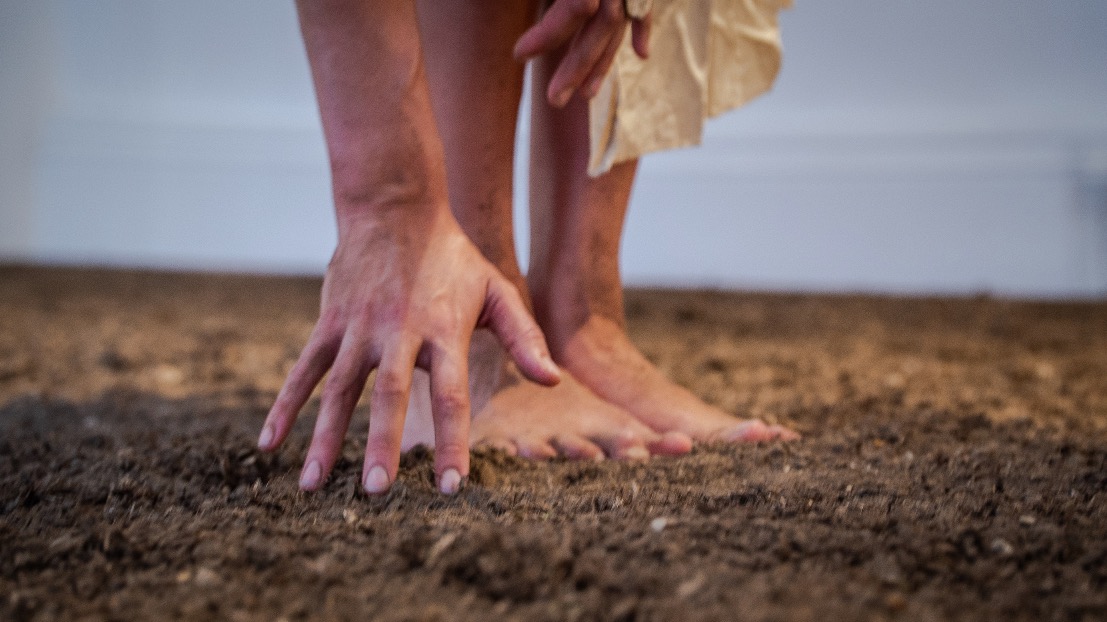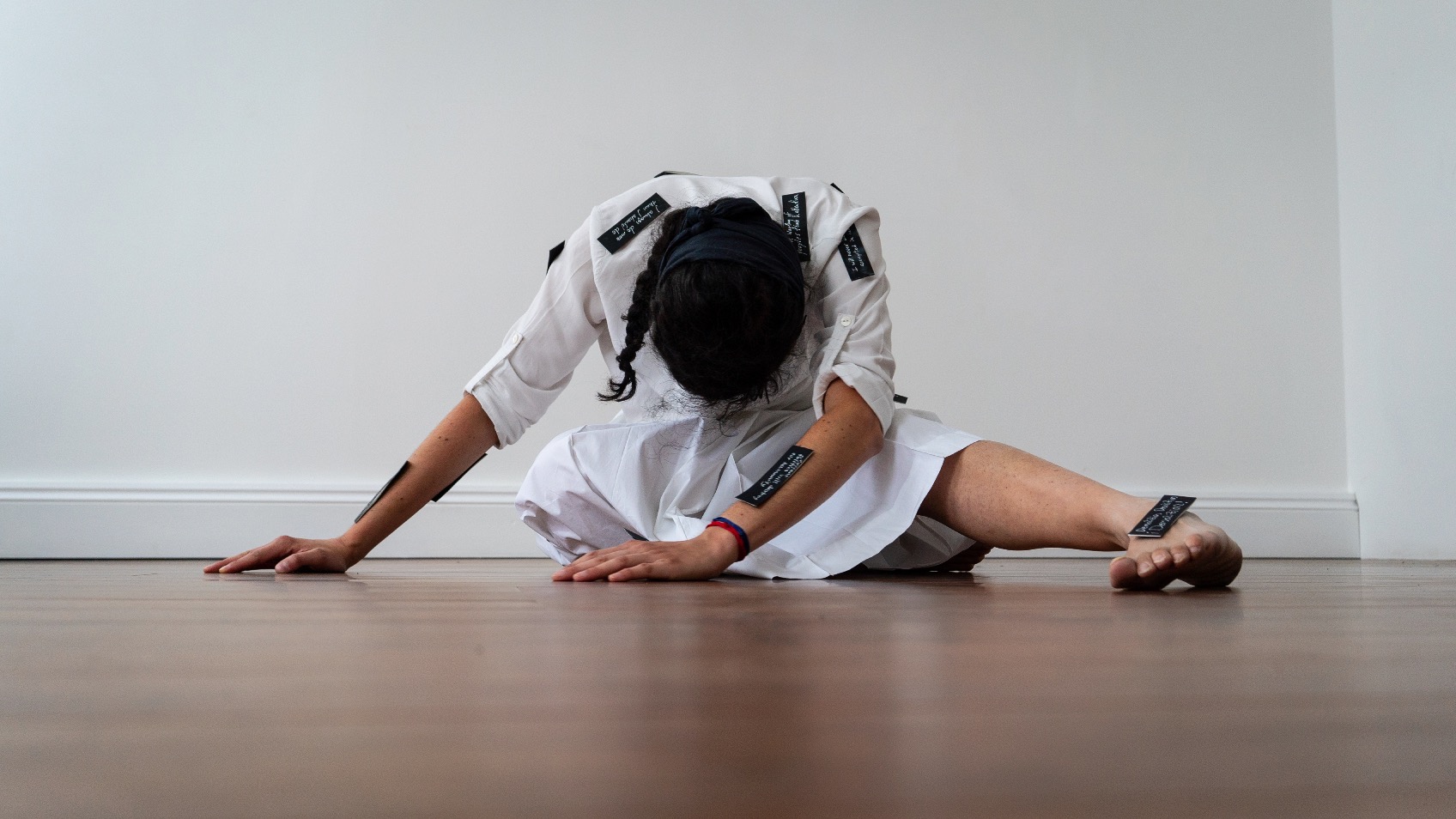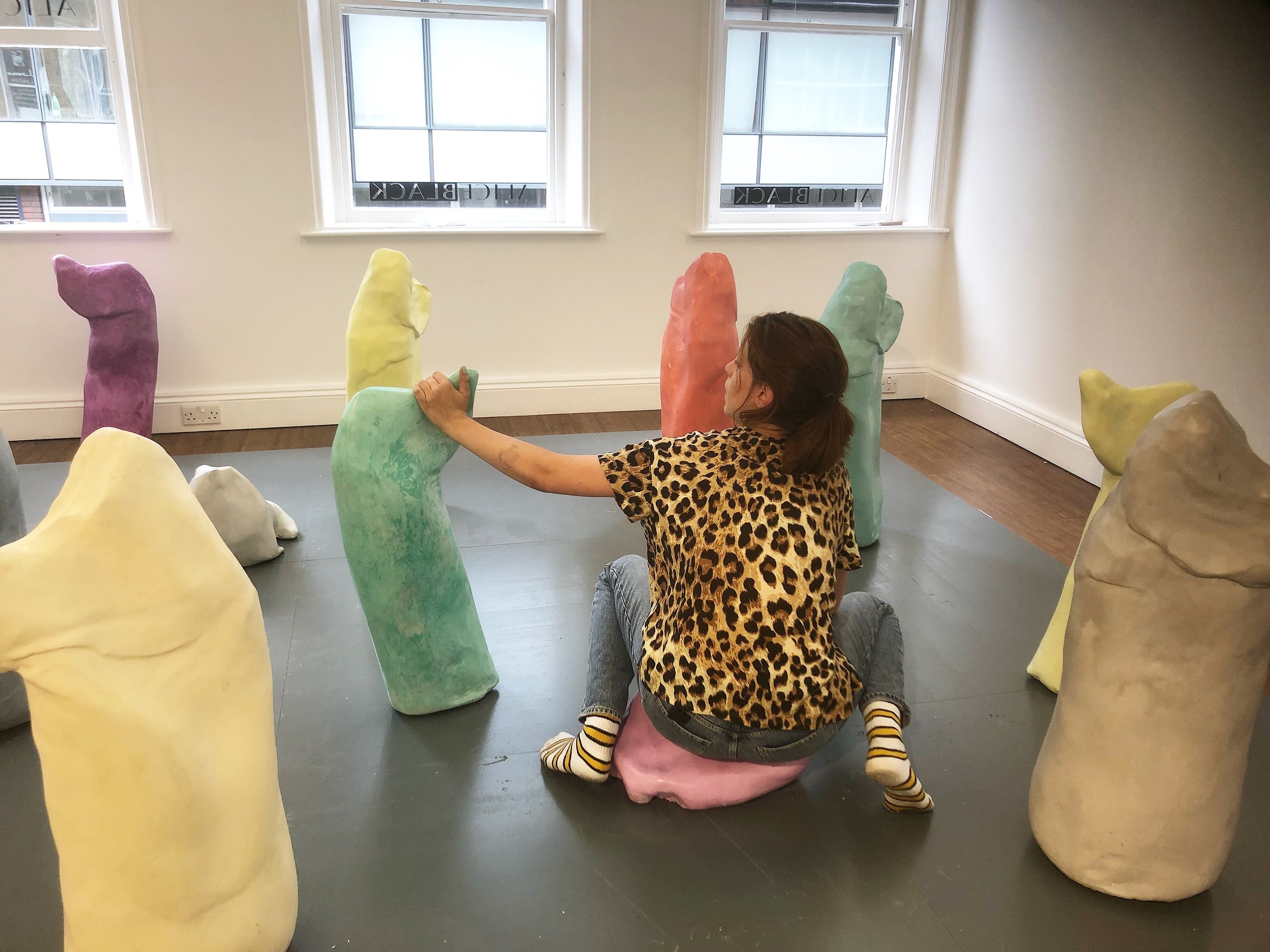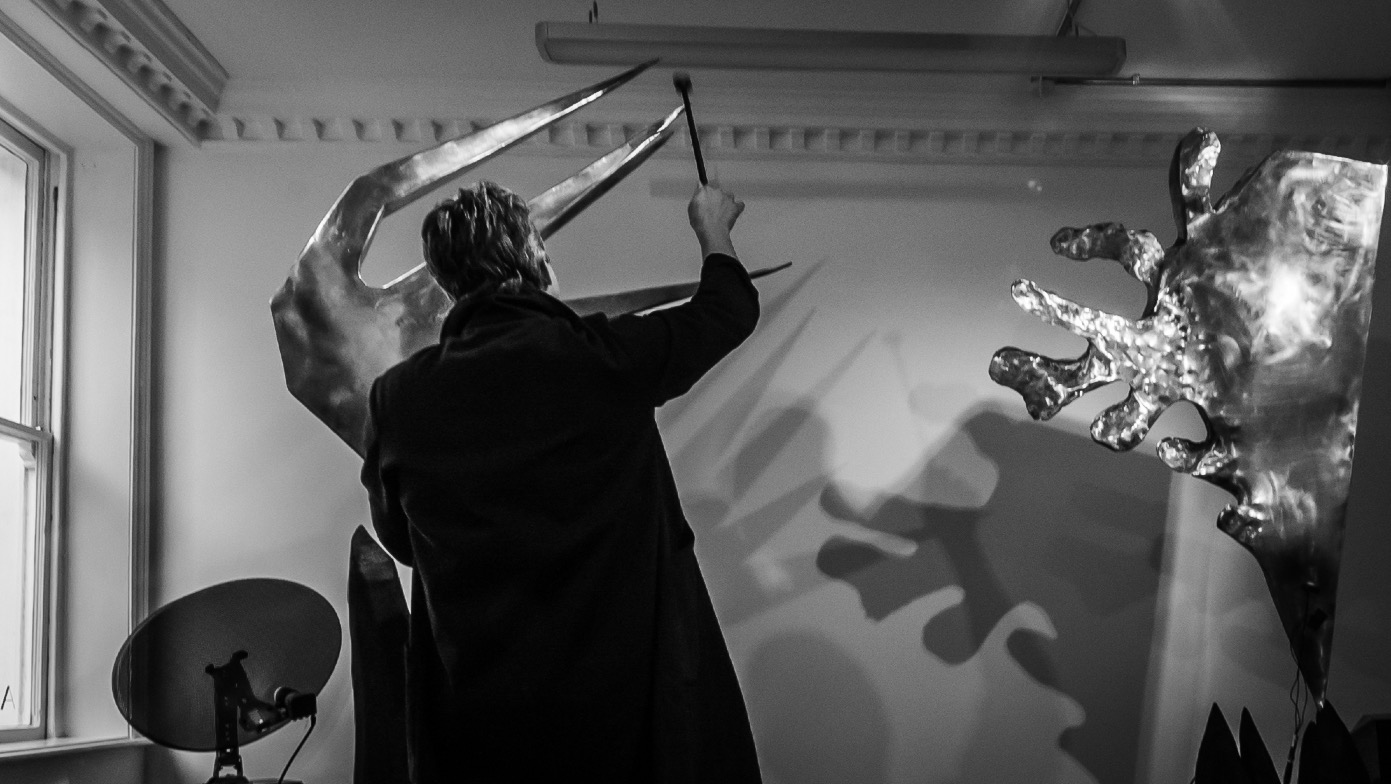 Sol Bailey-Barker
A Bouba/Kiki Paradigm
Installation: 9–14 August | Performance: 9 August 6-9 pm

Sol Bailey-Barker's interactive charred oak and hand beaten, stainless steel sculptures create an immersive installation and soundscape in the space it inhabits. The work combines ambient noise and sonic radiation from satellite recordings collected from outer space.
Merve Basirir
Pussy Protectors
Exhibition: 21–24 July | Opening event: 21 July 6–9 pm
Made from casts of the negative space between her own legs, Basarir's 'Pussy Protectors' intend to bridge the distance between spectator and artwork by luring the viewer to touch their surfaces through the sensual effect of colour and form.
Gianinna Delpino
The Weight of Thoughts
Performance: 28 July 10am – 9pm
Gianinna Delpino will invite us to participate in a transformative performance piece intended to help us understand and alleviate the weight of our thoughts. Music by violinist OLI GRANT.
Evelyn Drach
The Moment is Then
Exhibition: 1–4 August | Performance: 2 August 12–3am
Evelyn Drach, a storyteller said to be unstuck from time, invites the audience to step sideways and explore the depths of ancestry and collective memory via a durational late night performance. Exhibition and durational ongoing performance overnight, curated by Evelyn Drach with photographs by ANTONY CROSSFIELD and MANON OUIMET, painting by ROSE MCLAREN sculpture and sound by EVELYN DRACH.
Jack Greeley-Ward & Andrew Ford
The World Shadow
Opening Performance: 14 July 6–9pm
Today, in an industry, light and sound often collude in such a way as to conceal and support each other; the soundtrack to a film secretly providing emotional cues to the plot; lighting and projections articulating the pulse of a musical concert. In music or cinema, conventionally one dominates whilst the other submits. Jack Greeley-Ward and Andrew Ford's work; 'The World Shadow' plays with the rules of these engagements and invites the hierarchy of dominance to become slippery.
Frankie Roberts
Even Goodies and Baddies Have Mummies and Daddies
Performance: 19 July 6–9pm
The "congregation" is offered a collage of overheard conversations, doctrinal catchphrases and advertising soundbites as Roberts riffs on desire as a consumable product and reflects on its conflict with the rawness of bodily mechanics.
Clementine Robertson
EX LUTO - OF MUD
Multi-sensory Performance & Installation: 26 July 6–9pm
Clementine Robertson invites you into her earthen realm of curious contradictions; imaginative dreaming, immersive performance and ethno-botanical fantasy … are you an intrepid wanderer with dancing feet?